Kociolek John Patrick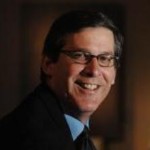 Affiliation: University of Colorado Boulder
Position, academic degree, rank: director of the Natural History Museum, Prof. in the department of ecology and evolutionary biology, D. Sc.
Address: 15th and Broadway, Boulder, CO 80309, USA
E-mail: patrick.kociolek@colorado.edu
Profiles:
Research area:
taxonomy, systematics, evolution, biogeography, and ecology of diatoms. These organisms play important roles in aquatic ecosystems and provide us with oxygen through photosynthesis. Research focuses on freshwater diatoms, and currently there are projects on them in Colorado, China, Southeast Asia, India, Europe, South America, and Lake Baikal in Russia.
References:
Thirouin K., Kociolek J. P. Valve morphology and ultrastructure of the enigmatic diatom Cymbopleura semirecta (Manguin ex Kociolek & Reviers) Bahls. Phytotaxa, 2023, vol. 591, no. 3, pp. 227–233. https://doi.org/10.11646/phytotaxa.591.3.5
Cui N., Liu Q., Liu X., Nan F., Kociolek J. P., Xie Sh. Chamaepinnularia taihangensis sp. nov. (Bacillariophyceae), a new diatom species from Taihang Valley, Shanxi province, China. Phytotaxa, 2023, vol. 587, no. 2, pp. 184–192. https://doi.org/10.11646/phytotaxa.587.2.7
Liu Q., Luo X., Xie S., Kociolek J. P. New and interesting diatoms from the Shimen Wetwalls, Yunnan Province, China. II. The diatom genus Nupela Vyverman & Compère (Bacillariophyceae). Journal of Oceanology and Limnology, 2023, vol. 41, iss. 1, pp. 327–341. https://doi.org/10.1007/s00343-021-1281-9
Kulikovskiy M. S., Glushchenko A. M., Genkal S. I., Kuznetsova I. V., Kociolek J. P. Revision of monoraphid diatom genus Platessa with description of Platesiberia gen. nov. from ancient Lake Baikal. Water, 2022, vol. 14, iss. 19, art. no. 2957 (14 p.). https://doi.org/10.3390/w14192957
Kulikovskiy M. S., Glushchenko A. M., Kuznetsova I. V., Kociolek J. P. Planoplatessa gen. nov. — A new, neglected monoraphid diatom genus with a cavum. Plants, 2022, vol. 11, iss. 17, art. no. 2314 (9 p.). https://doi.org/10.3390/plants11172314
Glushchenko A., Kezlya E., Maltsev Ye., Genkal S., Kociolek J. P., Kulikovskiy M. Description of the soil diatom Sellaphora terrestris sp. nov. (Bacillariophyceae, Sellaphoraceae) from Vietnam, with remarks on the phylogeny and taxonomy of Sellaphora and systematic position of microcostatus. Plants, 2022, vol. 11, iss. 16, art. no. 2148 (22 p.). https://doi.org/10.3390/plants11162148
Vouilloud A. A., Guerrero J. M., Sala S. E., Simonato J., Kociolek J. P. Taxonomy and valve morphology of Humidophila species (Bacillariophyceae) from aerophilous habitats in northeastern Argentina, with the description of four new species. Fottea, 2022, vol. 22, iss. 1, pp. 56–77. https://doi.org/10.5507/FOT.2021.016
Danz A., Kociolek J. P. Four new Orthoseira Thwaites species from Maui, Hawaii, and the Columbia River Gorge, Oregon, with comments on frustular morphology in the genus. Diatom Research, 2022, vol. 37, iss. 1, pp. 17–37. https://doi.org/10.1080/0269249X.2022.2044911
Tseplik N., Glushchenko A., Maltsev Ye., Kuznetsova I., Genkal S., Kociolek J. P., Kulikovskiy M. A new monoraphid diatom species from the genus Karayevia sensu lato (Bacillariophyceae: Stauroneidaceae) with remarks on taxonomy and phylogeny of the genus. Diatom Research, 2022, vol. 37, iss. 1, pp. 39–50. https://doi.org/10.1080/0269249X.2022.2039780
Kezlya E., Glushchenko A., Maltsev Ye., Gusev E., Genkal S., Kociolek J. P., Kulikovskiy M. Three new species of Placoneis Mereschkowsky (Bacillariophyceae: Cymbellales) with comments on cryptic diversity in the P. elginensis—group. Water, 2021, vol. 13, iss. 22, art. no. 3276 (21 p.). https://doi.org/10.3390/w13223276
Maltsev Y., Maltseva S., Kociolek J. P., Jahn R., Kulikovskiy M. Biogeography of the cosmopolitan terrestrial diatom Hantzschia amphioxys sensu lato based on molecular and morphological data. Scientific Reports, 2021, vol. 11, iss. 1, art. no. 4266 (19 p.). https://doi.org/10.1038/s41598-021-82092-9
Riaux-Gobin C., Witkowski A., Kociolek J. P., Chevallier D. Navicula dermochelycola sp. nov., presumably an exclusively epizoic diatom on sea turtles Dermochelys coriacea and Lepidochelys olivacea from French Guiana. Oceanological and Hydrobiological Studies, 2020, vol. 49, iss. 2, pp. 132–139. https://doi.org/10.1515/ohs-2020-0012
Kulikovskiy M., Chudaev D., Glushchenko A., Kuznetsova I., Krivova Z., Kociolek J. P. Navicula gogorevii – a new, large-celled diatom species from Vietnam (Southeast Asia). Phytotaxa, 2020, vol. 428, iss. 1, pp. 60–66. https://doi.org/10.11646/phytotaxa.428.1.6
Roy S., Liu Y., Kociolek J. P., Lowe R. L., Karthick B. Kulikovskiyia gen. nov. (Bacillariophyceae) from the lateritic rock pools of the Western Ghats, India and from Hainan Province, China. Phycological Research, 2020, vol. 68, iss. 1, pp. 80–89. https://doi.org/10.1111/pre.12400
Kulikovskiy M., Glushchenko A. M., Genkal S., Kuznetsova I., Kociolek J. P. Platebaikalia – a new monoraphid diatom genus from ancient Lake Baikal with comments on the genus Platessa. Fottea, 2020, vol. 20, iss. 1, pp. 58–67. https://doi.org/10.5507/fot.2019.014
Hamsher S. E., Keepers K. G., Pogoda C. S., Stepanek J. G., Kane N. C., Kociolek J. P. Extensive chloroplast genome rearrangement amongst three closely related Halamphora spp. (Bacillariophyceae), and evidence for rapid evolution as compared to land plants. PLoS One, 2019, vol. 14, iss. 7, art. no. e0217824 (14 p.). https://doi.org/10.1371/journal.pone.0217824
Kociolek J. P., Williams D. M., Stepanek J., Liu Q., Liu Y., You Q., Karthick B, Kulikovskiy M. Rampant homoplasy and adaptive radiation in pennate diatoms. Plant Ecology and Evolution, 2019, vol. 152, iss. 2, pp. 131–141. https://doi.org/10.5091/plecevo.2019.1612
Wadmare N., Roy S., Kociolek J. P., Karthick B. Two new aerophilic species of Stauroneis Ehrenberg (Bacillariophyta) from the Eastern Himalayas. Botany Letters, 2019, vol. 166, iss. 2, pp. 234–245. https://doi.org/10.1080/23818107.2019.1602786
Kociolek J. P., Possanzini M., Morales J., Viera S., Cardoso M. J., Cardoso F., Brito M. J., Greco C. Cosmetic result and safety in synchronous bilateral breast cancer (SBBC) patients treated with hypofractionated simultaneous integrated boost intensity modulated radiotherapy (HF-SIB-IMRT). Breast, 2019, vol. 44, pp. S86–S86. https://doi.org/10.1016/S0960-9776(19)30306-6
Kulikovskiy M., Maltsev Y., Andreeva S., Glushchenko A., Gusev E., Podunay Yu., Ludwig T., Tusset E., Kociolek J. P. Description of a new diatom genus Dorofeyukea gen. nov. with remarks on phylogeny of the family Stauroneidaceae. Journal of Phycology, 2019, vol. 55, iss. 1, pp. 173–185. https://doi.org/10.1111/jpy.12810
Roy S., Kociolek J. P., Lowe R. L., Karthick B. Ninastrelnikovia lateritica sp. nov., a new and rare freshwater diatom species from the rocky pools of the Western Ghats, India with a note on the genus Ninastrelnikovia Lange-Bertalot & A. Fuhrmann (Bacillariophyta). Phytotaxa, 2019, vol. 394, iss. 1, pp. 59–70. https://doi.org/10.11646/phytotaxa.394.1.3
Kociolek J. P., Kapustin D., Kulikovskiy M. A new, large species of Gomphonema Ehrenberg from ancient Lake Matano, Indonesia. Diatom Research, 2018, vol. 33, iss. 2, pp. 241–250. https://doi.org/10.1080/0269249X.2018.1513868
Liu Y., Kociolek J. P., Glushchenko A., Kulikovskiy M., Fan Y. A new genus of Eunotiales (Bacillariophyta, Bacillariophyceae: Peroniaceae), Sinoperonia, from Southeast Asia, exhibiting remarkable phenotypic plasticity with regard to the raphe system. Phycologia, 2018, vol. 58, iss. 2, pp. 147–158. https://doi.org/10.2216/17-21.1
Niederwieser T., Kociolek P., Klaus D. Spacecraft cabin environment effects on the growth and behavior of Chlorella vulgaris for life support applications. Life Sciences in Space Research, 2018, vol. 16, pp. 8–17. https://doi.org/10.1016/j.lssr.2017.10.002