Soldatov Alexander Aleksandrovich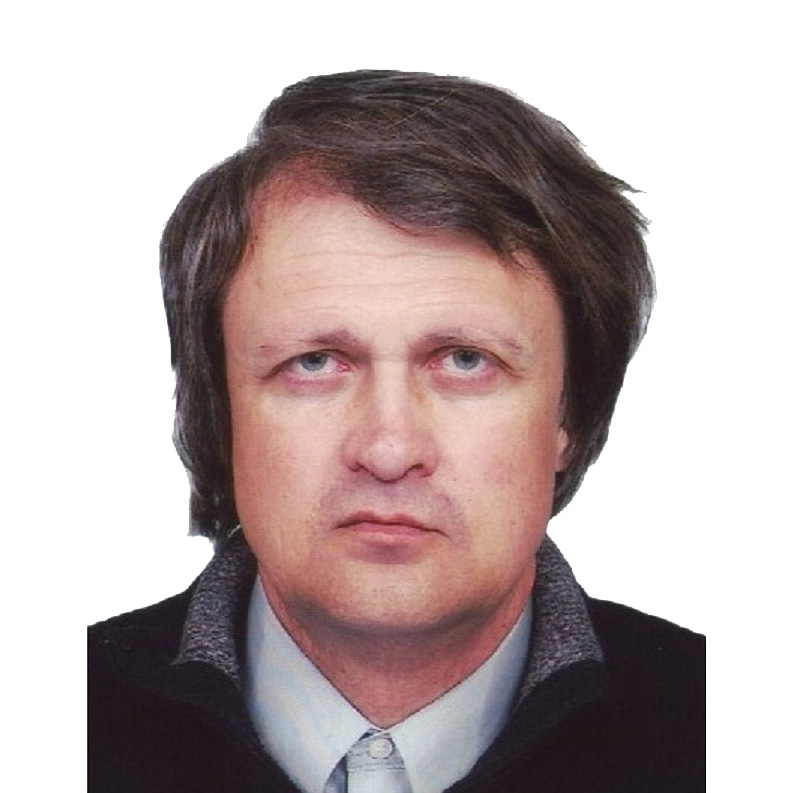 Affiliation: A. O. Kovalevsky Institute of Biology of the Southern Seas of RAS
Position, academic degree, rank: Head of Department, D. Sc., Prof.
Address: 2 Nakhimov ave., Sevastopol, 299011, Russian Federation
E-mail: alekssoldatov@yandex.ru
Research area:
physiology and biochemistry of adaptation processes;
organisms inhabiting extreme environment;
life under conditions of hypoxia, anoxia, and hydrogen sulphide contamination.
Keywords:
adaptation, extremobionts, hypoxia, oxygen regimes of the organism, blood, hemoglobin, cytochromes, and antioxidant enzyme complex.
References:
Soldatov A. A., Kukhareva T. A., Rychkova V. N., Kladchenko E. S., Andreyeva A. Yu. Cellular composition of the black scorpionfish (Scorpaena porcus, L. 1758) blood and head kidney under short-time acute exposure to hypoxia. Fish Physiology and Biochemistry, 2022, vol. 48, iss. 5, pp. 1209–1220. https://doi.org/10.1007/s10695-022-01115-y
Kolesnikova E. E., Soldatov A. A., Golovina I. V., Sysoeva I. V., Sysoev A. A. Effect of acute hypoxia on the brain energy metabolism of the scorpionfish Scorpaena porcus Linnaeus, 1758: The pattern of oxidoreductase activity and adenylate system. Fish Physiology and Biochemistry, 2022, vol. 48, iss. 4, pp. 1105–1115. https://doi.org/10.1007/s10695-022-01103-2
Soldatov A. A. Content of methemoglobin in the blood of teleost fish: Effect of environmental factors and natural states of the organism (review). Inland Water Biology, 2021, vol. 14, iss. 6, pp. 747–757. https://doi.org/10.1134/S1995082921060122
Soldatov A. A., Andreenko T. I., Kukhareva T. A., Andreeva A. Yu., Kladchenko E. S. Catalase and superoxide dismutase activity in erythrocytes and the methemoglobin level in blood of the black scorpionfish (Scorpaena porcus, Linnaeus 1758) exposed to acute hypoxia. Russian Journal of Marine Biology, 2021, vol. 47, iss. 4, pp. 283–289. https://doi.org/10.1134/S106307402104012X
Soldatov A. A. Functional effects of the use of anesthetics on teleostean fishes (Review). Inland Water Biology, 2021, vol. 14, no. 1, pp. 67–77. https://doi.org/10.1134/S1995082920060139
Kladchenko E. S., Andreyeva A. Yu., Kukhareva T. A., Rychkova V. N., Soldatov A. A., Mindukshev I. V. Impact of low salinity on hemocytes morphology and functional aspects in alien clam Anadara kagoshimensis (Tokunaga, 1906). Russian Journal of Biological Invasions, 2021, vol. 12, iss. 2, pp. 203–212. https://doi.org/10.1134/S2075111721020089
Kolesnikova E. E., Kirin M. P., Soldatov A. A., Golovina I. V. Phenomenon of the complete suppression of cardiac activity in the Black Sea scorpionfish Scorpaena porcus (Scorpaenidae) during an alertness reaction. Marine Biological Journal, 2021, vol. 6, no. 3, pp. 78–86. https://doi.org/10.21072/mbj.2021.06.3.08
Kladchenko E. S., Andreyeva A. Yu., Kukhareva T. A., Rychkova V. N., Soldatov A. A. Impact of 24-hour hypoxia on hemocyte functions of Anadara kagoshimensis (Tokunaga, 1906). Marine Biological Journal, 2020, vol. 5, no. 4, pp. 28–36. https://doi.org/10.21072/mbj.2020.05.4.03
Солдатов А. А., Севриков В. В. Роль миоглобина и липидов в коррекции диффузии кислорода в скелетных мышцах костистых рыб (обзор). Биология внутренних вод. 2020. № 1. С. 76–86. https://doi.org/10.31857/S0320965220010179
Soldatov A. A., Sevrikov V. V. The role of myoglobin and lipids in correcting oxygen diffusion in skeletal muscles of bony fish (a review). Inland Water Biology, 2020, vol. 13, iss. 1, pp. 88–97. https://doi.org/10.1134/S1995082920010150
Soldatov A. A., Kladchenko E. S., Kukhareva T. A., Andreyeva A. Yu. Erythrocyte profile of circulating blood of Neogobius melanostomus (Pallas, 1814) under conditions of experimental hypothermia. Journal of Thermal Biology, 2020, vol. 89, art. no. 102549 (6 p.). https://doi.org/10.1016/j.jtherbio.2020.102549
Soldatov A. A. Oxygen regime of skeletal muscles in teleost fishes and the mechanisms of its functional correction (short review). Biology Bulletin Reviews, 2020, vol. 10, no. 1, pp. 28–37. https://doi.org/10.1134/S2079086420010089
Kladchenko E. S., Andreyeva A. Yu., Kukhareva T. A., Soldatov A. A. Morphologic, cytometric, and functional characterisation of Anadara kagoshimensis hemocytes. Fish and Shellfish Immunology, 2020, vol. 98, pp. 1030–1032. https://doi.org/10.1016/j.fsi.2019.11.061
Andreyeva A. Y., Kukhareva T. A., Soldatov A. A. Cellular composition and proliferation levels in the hematopoietic tissue of black scorpionfish (Scorpaena porcus L.) head kidney and spleen during the spawning and wintering periods. The Anatomical Record, 2019, vol. 302, iss. 7, pp. 1136–1142. https://doi.org/10.1002/ar.24031
Puzakova L. V., Puzakov M. V., Soldatov A. A. Gene encoding a novel enzyme of LDH2/MDH2 family is lost in plant and animal genomes during transition to land. Journal of Molecular Evolution, 2019, vol. 87, iss. 1, pp. 52–59. https://doi.org/10.1007/s00239-018-9884-2
Slynko Yu. V., Kulikova A. D., Slynko E. E., Soldatov A. A. Genetic changeability by loci COI mtDNA for different coloring of shell phenotypes of Black Sea mussel Mytilus galloprovincialis Lam. (Mollusca: Bivalvia: Mytilidae). Russian Journal of Genetics, 2018, vol. 54, iss. 8, pp. 944–949. https://doi.org/10.1134/S1022795418080112
Soldatov A. A., Kukhareva T. A., Andreeva A. Yu., Parfenova I. A. Erythrocytes of circulating blood of scorpionfish Scorpaena porcus L. 1758 under acute experimental hypoxia. Marine Biological Journal, 2018, vol. 3, no. 4, pp. 92–100. https://doi.org/10.21072/mbj.2018.03.4.10
Andreyeva A. Y., Skverchinskaya E. A., Gambaryan S., Soldatov A. A., Mindukshev I. V. Hypoxia inhibits the regulatory volume decrease in red blood cells of common frog (Rana temporaria). Comparative Biochemistry and Physiology Part A: Molecular & Integrative Physiology, 2018, vol. 219–220, pp. 44–47. https://doi.org/10.1016/j.cbpa.2018.02.016
Солдатов А. А. Диффузионная способность гематопаренхиматозного барьера скелетных мышц млекопитающих и морских рыб. Журнал эволюционной биохимии и физиологии. 2018. Т. 54, № 1. С. 38–43. https://elibrary.ru/item.asp?id=32318740
Andreyeva A. Y., Soldatov A. A., Kukhareva T. A. Black scorpionfish (Scorpaena porcus) hemopoiesis: Analysis by flow cytometry and light microscopy. Anatomical Record, 2017, vol. 300, iss. 11, pp. 1993–1999. https://doi.org/10.1002/ar.23631
Soldatov A. A., Gostyukhina O. L., Borodina A. V., Golovina I. V. Glutathione antioxidant complex and carotenoid composition in tissues of the bivalve mollusk Anadara kagoshimensis (Tokunaga, 1906). Journal of Evolutionary Biochemistry and Physiology, 2017, vol. 53, iss. 4, pp. 289–297. https://doi.org/10.1134/S0022093017040056
Soldatov A. A., Kukhareva T. A., Andreeva A. Yu., Parfenova I. A., Rychkova V. N., Zin'kova D. S. The functional morphology of erythrocytes of the black scorpion fish Scorpaena porcus (Linnaeus, 1758) (Scorpaeniformes: Scorpaenidae) during hypoxia. Russian Journal of Marine Biology, 2017, vol. 43, iss. 5, pp. 368–373. https://doi.org/10.1134/S1063074017050091
Vodyasova E. A., Soldatov A. A. Identification of subspecies of European anchovy Engraulis encrasicolus (Engraulidae) in the wintering aggregations based on morphological parameters of otoliths. Journal of Ichthyology, 2017, vol. 57, iss. 4, pp. 553–559. https://doi.org/10.1134/S0032945217040191
Водясова Е. А., Солдатов А. А. Идентификация подвидов европейского анчоуса Engralius encrasiolus (Engraulidae) в зимовальных скоплениях на основе морфологических параметров отолита. Вопросы ихтиологии. 2017. Т. 57, № 4. С. 408–414. https://doi.org/10.7868/S0042875217040233
Куликова А. Д., Солдатов А. А. Генетические характеристики четырех морфологических групп Mytilus galloprovincialis Lam. (Mytilidae: Mollusca) из Черного моря. Труды Института биологии внутренних вод РАН. 2017. Вып. 80 (83). С. 30–37. https://elibrary.ru/item.asp?id=29871199
Солдатов А. А., Парфенова И. А. Цитохромная система и уровень миоглобина в скелетных мышцах кефали-сингиля (Liza aurata Risso) в условиях экспериментальной гипотермии. Труды Института биологии внутренних вод РАН. 2017. Вып. 80 (83). С. 69–75. https://elibrary.ru/item.asp?id=29871202
Andreyeva A. Y., Soldatov A. A., Mukhanov V. S. The influence of acute hypoxia on the functional and morphological state of the black scorpionfish red blood cells. In Vitro Cellular & Developmental Biology – Animal, 2017, vol. 53, iss. 4, pp. 312–319. https://doi.org/10.1007/s11626-016-0111-4
Солдатов А. А., Гостюхина О. Л., Бородина А. В., Головина И. В. Глутатионовый антиоксидантный комплекс и качественный состав каротиноидов тканей двустворчатого моллюска Anadara kagoshimensis (Tokunaga, 1906). Журнал эволюционной биохимии и физиологии. 2017. Т. 53, № 4. С. 257–264. https://elibrary.ru/item.asp?id=29668036
Солдатов А. А., Кухарева Т. А., Андреева А. Ю., Парфенова И. А., Рычкова В. Н., Зинькова Д. С. Функциональная морфология эритроцитов морского ерша Scorpaena porcus Linnaeus, 1758 (Scorpaeniformis: Scorpaenidae) в условиях гипоксии. Биология моря. 2017. Т. 43, № 5. С. 335–340. https://elibrary.ru/item.asp?id=30067007